FREE CATEGORIES
New Freebies

Baby Samples

Beauty/Health Samples

Catalogs

Clothes

Coupons / Rebates

Food Samples

Games

Get Paid to Surf

Internet Service

Knitting Patterns

Long Distance

Music/MP3's

Product Samples

Pet Samples

Phone Cards

Phone / Fax
RingTones

Screensavers

Software

Sweepstakes/Prizes

Webmaster Tools

Other Free Sites



Submit A Freebie

Link To Us

Advertise
Nothing In Life Free Internet Service Provider
Why pay for an ISP (Internet Service Provider) when you can get one for free. Usually you just have to put up with continuous advertising.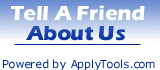 NetZero Platinum - This site offers free unlimited internet and e-mail, but you have to put up with the advertising bar. NetZero has changed their unlimited free service to 40 free hours. Or you can get unlimited for $9.95 a month.

Address - Free internet that offers nationwide coverage and free e-mail. In return you look at adds and fill out a questionnaire.

Tritium - Another free service provider, but about once a month (in exchange for free access) you complete a short on-line survey about your preferences. Your answers will determine which ads you see and when you find an advertisement that interests you, simply click on it and the website will open in your browser.

Dotnow - Dotnow uses Asoftware's free ISP software to offer another free internet service nation wide.